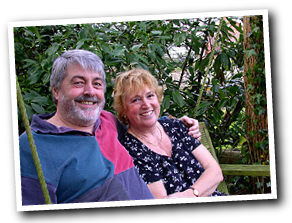 About LaserVenture
A British company, established 20+ years
LaserVenture Leisure Products
are manufactured in England by Sequoia Developments, a family-run business which has been at the forefront of specialist electronic design, development and production for more than 40 years
Note: the LaserVenture site is more easily viewed on a desktop or laptop
LaserVenture is proud that it has products and customers in nearly 50 countries:
Australia, Austria, Belgium, Bulgaria, Cambodia, Canada, Cyprus, Czech Republic, Dubaii, Egypt, England, Estonia, Finland, France, Germany, Greece, Holland, Hong Kong, Hungary, India, Indonesia, Ireland, Italy, Japan, Korea, Lithuania, Malaysia, Norway, New Zealand, Phillipines, Poland, Portugal, Romania, Russia, Santo Domingo, Scotland, Serbia, Singapore, Slovakia, Slovenia, Spain, Sweden, Thailand, Turkey, USA, Wales.
LaserVenture is owned and run by Peter and Caroline Newbury and several members of their family.
Our workshops are based in Rye, in the south-east of England. Prospective customers are welcome to visit us and see our whole operation. Design and development is largely carried out in Sucina, Spain.
Call +441424883411 - use our contact page - or - email us right now to find the answers to your questions
We build the whole product - we do not sub-contract. In addition to moulding and machining all our plastic parts, all our PCB assemblies are built here in Rye - click here to see our trusty iMP assembly machine at work